German Chamomile Harvest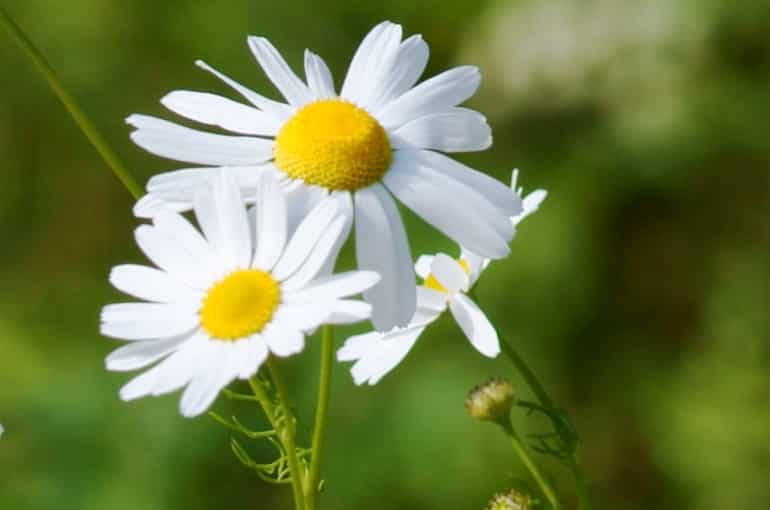 Herbs
This post is also available in:
This post is also available in:
Español (Spanish)
Français (French)
Deutsch (German)
Nederlands (Dutch)
العربية (Arabic)
Türkçe (Turkish)
简体中文 (Chinese (Simplified))
Русский (Russian)
Italiano (Italian)
Português (Portuguese (Brazil))
Show more translations
Show less translations
When and how to harvest German Chamomile
Harvesting the flowers is the most difficult and expensive operation when growing professionally German Chamomile. Unfortunately, not all the flowers are ready for picking at the same time. Consequently, most farmers employ small groups of workers that pick flowers every 2-4 days, in 3 or more harvesting sessions, within a period of 15-20 days. Flowers are clipped or collected with special rakes.
The chamomile flowers can bloom between spring and autumn, but in most cases they bloom from late spring to early summer. As it happens in nearly all herbs that are intended for distillation and essential oil extraction, knowing when exactly to harvest requires experience, sampling and a lot of "trial and error" effort. Harvesting at the early flowering phase, during or just before full boom and then drying in shaded places is common. However, the client often dictates post-harvest and pre-distillation handling of the plant material. We must choose sunny days with mild weather and no wind in order to harvest. A potential rainfall at the day of the harvest will decrease the quality of the final product. Extreme heat and strong winds will also favor the evaporation of essential oil, so a portion of our product will be lost if it is too hot or windy.
You can enrich this article by leaving a comment or photo of your German Chamomile harvesting techniques and methods.
1.) German Chamomile Plant Info & Uses
2.) How to grow German Chamomile at home
3.) Growing German Chamomile for Profit
4.) German Chamomile Growing Conditions
5.) Growing German Chamomile from Seed and Planting
6.) German Chamomile Water Requirements
7.) German Chamomile Fertilizer Requirements
8.) German Chamomile Weed Control
9.) German Chamomile Harvest
10.) German Chamomile Essential Oil Yield
12.) Essential Oil Bulk Prices and Suppliers
Do you have experience in German Chamomile cultivation? Please share your experience, methods and practices in the comments below. All the content you add will be soon reviewed by our agronomists. Once approved, it will be added to Wikifarmer.com and it will influence positively thousands of new and experienced farmers across the world.
This post is also available in:
Español
Français
Deutsch
Nederlands
العربية
Türkçe
简体中文
Русский
Italiano
Português