Peppermint Pests & Diseases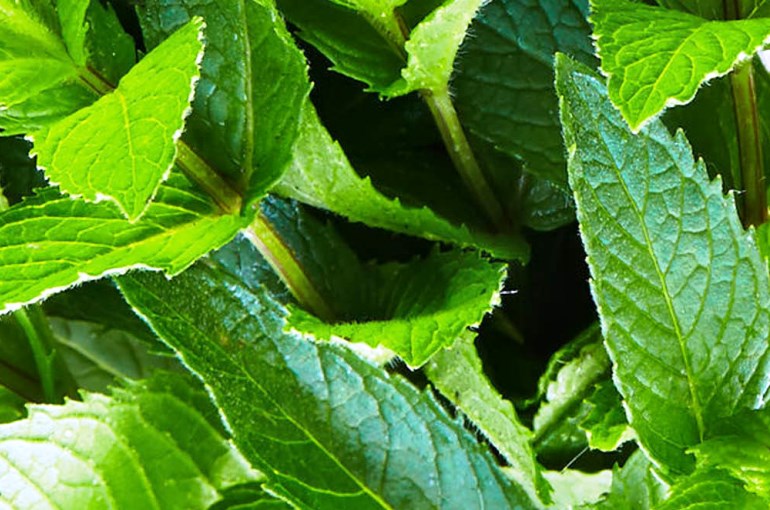 Herbs
This post is also available in:
This post is also available in:
Español (Spanish)
Français (French)
Deutsch (German)
Nederlands (Dutch)
العربية (Arabic)
Türkçe (Turkish)
简体中文 (Chinese (Simplified))
Italiano (Italian)
Português (Portuguese (Brazil))
Show more translations
Show less translations
Verticillium wilt. It is a soil borne fungal disease that enters the peppermint plant through the root system and can finally kill it. Unfortunately, the pathogen can live in the soil for many years, without any plant host. The first precaution against Verticillium wilt would be to keep a field fallow for 4 years, if cotton or Solanaceae species (Tomato, Potato, Tobacco) were cultivated in this field. Alternatively, a farmer can sow a variety of grasses for a couple of years (ask a licensed agronomist).
Mint rust. It is a fungal disease caused by Puccinia menthae. The pathogen creates orange-brown spots on the underside of the leaves, and can lead to partial or complete defoliation. Irrigating the plants from overhead can favor the spread of the disease. Thinning the stand so as to allow better air circulation normally restrains the spread of the disease. Mint rust can be managed by spraying with fungicides (ask a licensed agronomist).
Aphids, thrips (thysanoptera) and spider mites are common pests of the peppermint plant. The common denominator of these pests is that they reside in the underside of leaves and they often cause leaves spot, leaves discoloration and partial or complete defoliation.
You can enrich this article by leaving a comment or photo of your peppermint plants pests and diseases.
1.) Peppermint Plant Information & Uses
2.) How to grow Peppermint at home
3.) Growing Peppermint commercially
4.) Peppermint Growing Conditions
5.) Peppermint Planting Distances & Number of Plants per Acre
6.) Peppermint Water Requirements
7.) Peppermint Plant Fertilizer Requirements
10.) Peppermint Plant Material & Essential Oil Yield
11.) Peppermint Pests & Diseases
Do you have experience in Peppermint cultivation? Please share your experience, methods and practices in the comments below. All the content you add will be soon reviewed by our agronomists. Once approved, it will be added to Wikifarmer.com and it will influence positively thousands of new and experienced farmers across the world.
This post is also available in:
Español
Français
Deutsch
Nederlands
العربية
Türkçe
简体中文
Italiano
Português