Orange Tree Water Requirements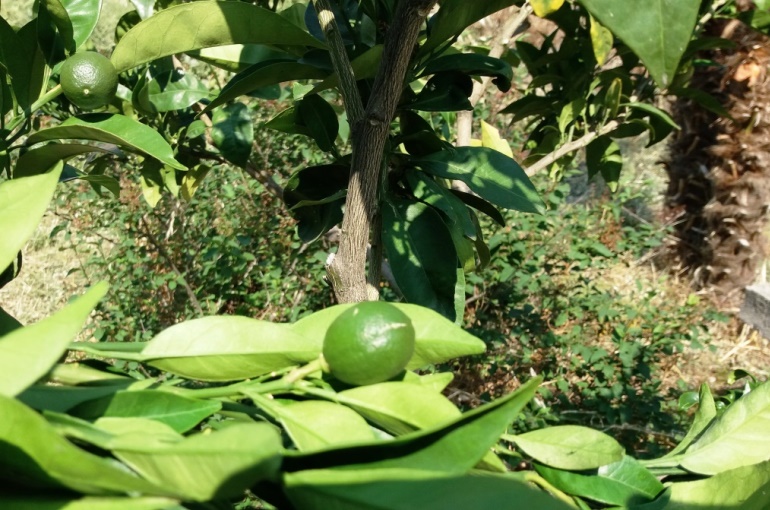 Trees
This post is also available in:
This post is also available in:
Español (Spanish)
Français (French)
Deutsch (German)
Nederlands (Dutch)
हिन्दी (Hindi)
العربية (Arabic)
Türkçe (Turkish)
简体中文 (Chinese (Simplified))
Русский (Russian)
Italiano (Italian)
Português (Portuguese (Brazil))
Indonesia (Indonesian)
Show more translations
Show less translations
Orange Trees Irrigation – How to irrigate citrus trees
The average orange tree responds greatly to water supply. Many researchers have reported that lemons and oranges generally increase by 50% faster, when the ground is wet than when it is dry. It is also reported that the growth of a fruit at temperatures above 100 °F (37 °C), was twice each day in wetter soils than what it was in dry soils. The flowering period (normally during spring) is very critical as far as water supply is concerned. A water stress during the flowering period will have a dramatic decrease in production.
There are three rules of thumb when irrigating orange trees. The first says that we have to water the soil whenever it is dry, so as to keep it moist (but not soggy) at all times. The second says that young trees need more frequent irrigation than mature trees do. According to the third rule, trees in sandy soils may need as much as 3 times the quantity of water that orange trees in clay soils need. However, these are rules of thumb that give a general direction. Every orange farm is different, with a distinct soil identity and tree portfolio (number and age of trees). Orange farmers shall make a further research and seek advice from local agronomists in order to optimize the quantity of water supplied to the orange trees.
Irrigation may be performed by flooding with double circular basins, with grooves and sprinklers. According to the American Society for Horticultural Studies, water conservation efforts and frost protection measures have been major impetus to convert irrigation delivery systems from overhead sprinklers to microsprinklers over the last 30 years. Microsprinkler systems have the advantage of lower initial costs compared to solid set sprinkler systems for widely spaced tree crops. Low-volume microsprinkler systems provide a greater degree of freeze protection than both drip and conventional sprinklers. Moreover, applications of fertilizers and other chemicals can also be made more timely, and the application can be more uniform and cost efficient using microsprinklers.
1.) Orange Tree Information & Uses
3.) How to grow Orange Trees from seed
4.) How to grow an Orange Tree from cuttings
5.) Growing Orange Trees for Profit
6.) Orange Tree Climate & Soil Requirements
7.) Choosing Orange Tree variety
8.) Orange Tree Propagation & Pollination
10.) Orange Tree Fertilizer Requirements
11.) Orange Tree Water Requirements
13.) Orange Tree Harvest & Yields
14.) Orange Tree Diseases and Pests
Do you have experience in Orange Tree cultivation? Please share your experience, methods and practices in the comments below. All the content you add will be soon reviewed by our agronomists. Once approved, it will be added to Wikifarmer.com and it will influence positively thousands of new and experienced farmers across the world.
This post is also available in:
Español
Français
Deutsch
Nederlands
हिन्दी
العربية
Türkçe
简体中文
Русский
Italiano
Português
Indonesia