Walnut Tree Diseases and Pests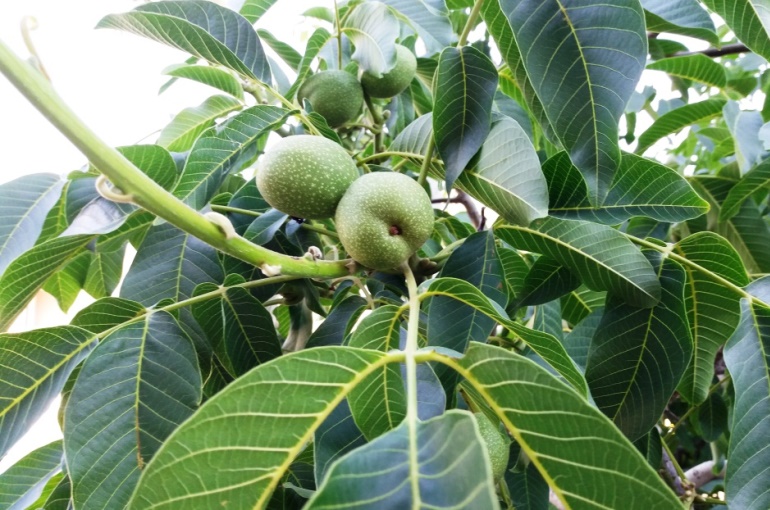 Trees
This post is also available in:
This post is also available in:
Español (Spanish)
Français (French)
Deutsch (German)
Nederlands (Dutch)
العربية (Arabic)
Türkçe (Turkish)
简体中文 (Chinese (Simplified))
Italiano (Italian)
Ελληνικά (Greek)
Português (Portuguese (Brazil))
Show more translations
Show less translations
Crown Gal is caused by the bacterium Agrobacterium tumefaciens and it usually concerns young trees. The most common symptom is tumors (overgrowth) that appear in the roots, just above or below the soil line. Infected trees with many galls will gradually become unable to transfer water and nutrients to the upper parts of the tree. As a result, they slowly become weak and they finally die.  The bacterium can survive for many years in the soil.
Walnut blight is a bacterial disease caused by Xanthomonas juglandis. It is the most common walnut tree disease that affects foliage and nuts. It appears most often in wet and humid spring conditions. Some of the symptoms are that the kernels shrink, wilt, mummify or discolor. Lesions may appear in the tree bark and leaves, while infected new shoots may die. Rainfall favors the rapid spread of disease, as bacteria are transferred through rainwater to new green tissues and infect them.
Armillaria root rot, Phytopthora root rot and Powdery mildew are also common walnut tree diseases.
You can enrich this article by leaving a comment or photo of your walnut tree pests and diseases.
2.) How to grow Walnut Tree from nuts
4.) Walnut Tree Climate Requirements
5.) Walnut Tree Soil Requirements & Preparation
6.) Walnut Tree Propagation & Pollination
7.) Planting Walnut Trees – Number of Walnut Trees per Acre
8.) Walnut Tree Pruning and Thinning
9.) Walnut Tree Water Requirements
10.) Walnut Tree Fertilizer Requirements
11.) Walnut Tree Harvest & Yields
12.) Walnut Tree Diseases & Pests
14.) Wholesale walnuts online – Current Walnut Prices
Do you have experience in Walnut Tree cultivation? Please share your experience, methods and practices in the comments below. All the content you add will be soon reviewed by our agronomists. Once approved, it will be added to Wikifarmer.com and it will influence positively thousands of new and experienced farmers across the world.
This post is also available in:
Español
Français
Deutsch
Nederlands
العربية
Türkçe
简体中文
Italiano
Ελληνικά
Português