Olive Tree Climate – Temperature Requirements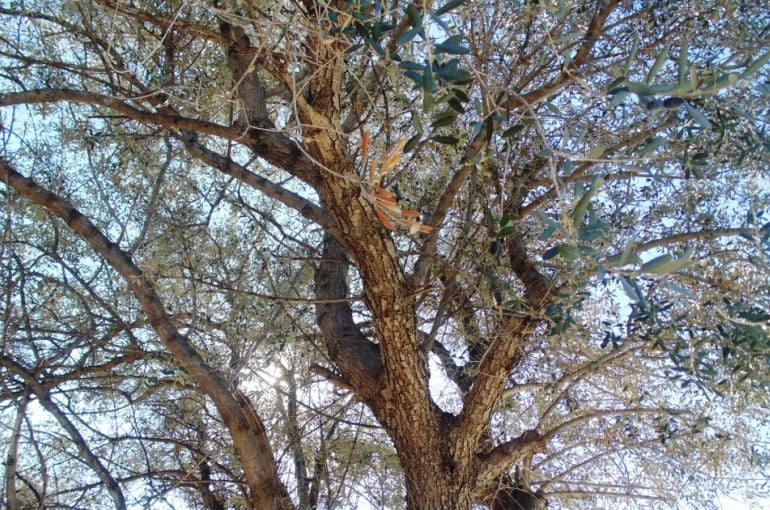 Trees
This post is also available in:
This post is also available in:
Español (Spanish)
Français (French)
Deutsch (German)
Nederlands (Dutch)
العربية (Arabic)
Türkçe (Turkish)
简体中文 (Chinese (Simplified))
Italiano (Italian)
Ελληνικά (Greek)
Português (Portuguese (Brazil))
Show more translations
Show less translations
The Olive tree thrives in areas with Mediterranean climate, where mild winters are followed by sunny springs and hot summers. The areas where olive trees are cultivated for commercial use must have an average annual temperature of 60-68 °F (15-20 °C). The absolute maximum temperature can reach 104 °F  (40 °C) without causing damage, but the minimum should not fall below 20 °F (-7 °C). Lower temperatures than this can cause serious damage to the trees. Of course, the temperature of 20 °F is only indicative, because the resistance of the tree in cold depends on other factors as well, such as how quickly the temperature drops, the length of the frost, the presence of strong cold winds, humidity, germination and health of the tree variety, weather conditions before frost etc. In general, we can say that the olive tree cannot not be cultivated commercially in areas where the temperature often drops below 20 °F (-7 °C). However, a certain amount of cold is necessary for the fruit set. This is the reason why olive trees cannot be grown in tropical climates.
You can enrich this article by leaving a comment or photo of your olive farm's climate.
1.) Olive Tree Information & Uses
3.) Are Olive Farms profitable?
4.) Olive Tree Alternate Bearing
5.) Olive Tree Propagation & Pollination
6.) Olive Tree Climate – Temperature Requirements
7.) Olive Tree Soil Requirements
9.) Olive Tree Fertilizer Requirements
10.) Olive Tree Water Requirements
13.) Olive Trees Diseases and Pests
Do you have experience in Olive Tree cultivation? Please share your experience, methods and practices in the comments below. All the content you add will be soon reviewed by our agronomists. Once approved, it will be added to Wikifarmer.com and it will influence positively thousands of new and experienced farmers across the world.
This post is also available in:
Español
Français
Deutsch
Nederlands
العربية
Türkçe
简体中文
Italiano
Ελληνικά
Português