Tomato Nutrition Facts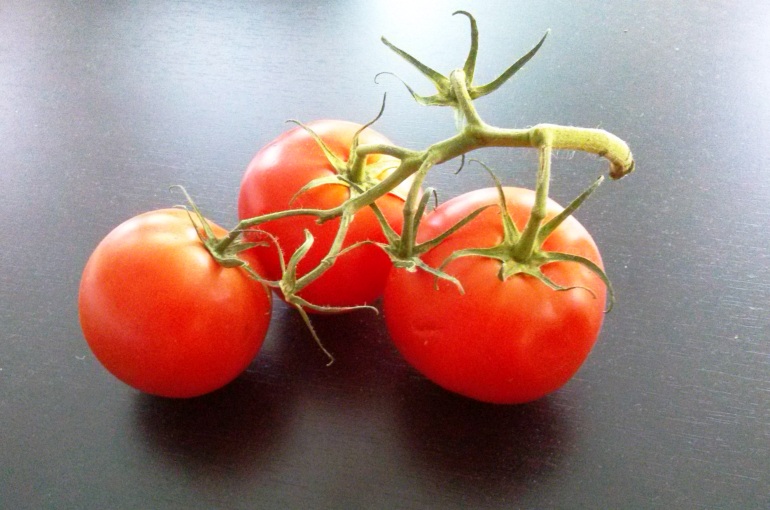 Vegetables
This post is also available in:
This post is also available in:
Español (Spanish)
Français (French)
Deutsch (German)
Nederlands (Dutch)
हिन्दी (Hindi)
العربية (Arabic)
Türkçe (Turkish)
简体中文 (Chinese (Simplified))
Русский (Russian)
Italiano (Italian)
Português (Portuguese (Brazil))
Show more translations
Show less translations
Health Benefits From Tomato Consumption
Tomato contains a wide variety of nutrients that are beneficial for our health, and have been reported to reduce the risk of many lifestyle-related diseases. People who consume on regular basis tomatoes can be benefited in different ways. Tomatoes can:
Have Cardiovascular Benefits
Have Anti-Inflammatory Properties
Boost Immune System
Contain Antioxidants, which fight Cancer
Promote Bone Health and fights against Osteoporosis
Improve Digestion
Help in controlling Blood Pressure
Promote Skin and Hair Health
Help in controlling levels of Bad Cholesterol
However, tomatoes -like any other food- shall be consumed in reasonable quantities and only as part of a balanced diet.
According to USDA, 100g of raw tomato contains (among others):
Water: 94.52 g

Energy: 18 kcal

Protein: 0.88 g

Total lipid(fat): 0.2 g

Carbohydrate: 3.89 g

Sugars (total): 2.63 g

Fiber (Total): 1.2 g

Ca: 10 mg

Mg: 11 mg

K: 237 mg

Na: 5 mg

Fe: 0.27 mg

P: 24 mg

Vitamin A IU: 883IU

Vitamin A (RAE): 42μg

Vitamin E (alpha-tocopherol): 0.54 mg

Vitamin C (total ascorbic acid): 13.7 mg

Vitamin B-6: 0.08 mg

Riboflavin: 0.019 mg
Heart Health
Fresh Tomatoes contain plenty of substances that are beneficial for the heart, such as Potassium, Vitamin C, Vitamins of the complex B and choline. Studies have proved that the increase in potassium intake, combined with the decrease in sodium intake, can boost our heart health. More specifically, consuming potassium and vitamin B provided by tomatoes can lead to blood pressure and cholesterol reduction, if done correctly. 
Cancer
Tomatoes contain a significant amount of antioxidants, more specifically carotenoids such as lycopene. According to studies, the consumption of foods high in lycopene on a regular basis may help to reduce the risk of specific cancer types, such as prostate and pancreatic cancer.
Bones
Tomatoes are a source of calcium, vitamin K and lycopene which are known to strengthen the bones and improve their general condition.
Blood sugar
The chromium content of tomatoes seems to help in balancing blood sugar levels. Consequently, it reduces the risk of diabetes.
Skin
Carotenoids content (beta-carotene and lycopene in tomato) is believed to prevent skin damage and aging. These powerful antioxidants protect skin cells from UV and free-radical damage. 
Eyes  
The eye-protective capacity of tomatoes is a result of its vitamin A content. This vitamin is capable of improving our vision day and night and perhaps helps to reduce the macular degeneration risk.
Contra Indications: 
Kidneys 
According to studies, an increase in tomato intake may increase the risk of kidney stones development.
This post is also available in:
Español
Français
Deutsch
Nederlands
हिन्दी
العربية
Türkçe
简体中文
Русский
Italiano
Português