Personal Hygiene and Gap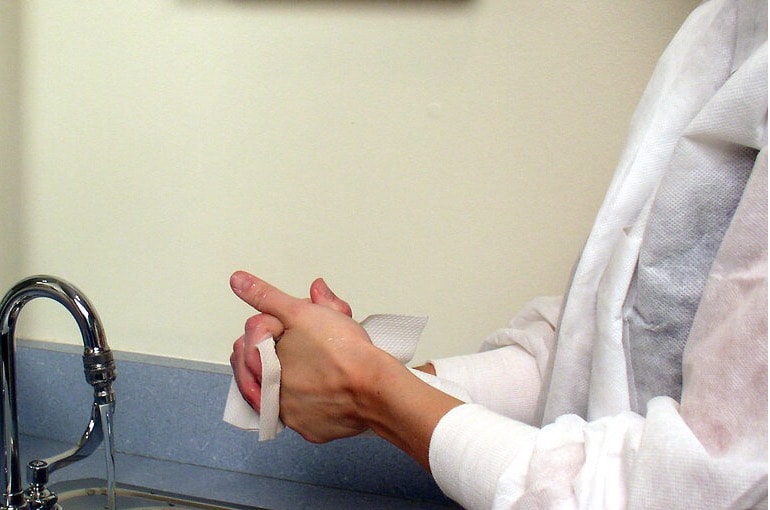 Agricultural Principles
This post is also available in:
This post is also available in:
Español (Spanish)
Français (French)
Deutsch (German)
Nederlands (Dutch)
हिन्दी (Hindi)
العربية (Arabic)
Türkçe (Turkish)
简体中文 (Chinese (Simplified))
Русский (Russian)
Italiano (Italian)
Ελληνικά (Greek)
Português (Portuguese (Brazil))
Indonesia (Indonesian)
한국어 (Korean)
Show more translations
Show less translations
Personal Hygiene is one of the most important factors in preventing any of the 3 types of contamination. Before entering production areas, farmers should wash their hands properly and regularly use hand sanitizers. When you have symptoms of an illness, you are advised not to enter the production facility. Workers should also wear proper clothing, gloves and have short and clean fingernails. Every employee should use the appropriate sanitary facilities at predefined intervals. The toilets have to be clean, fully supplied and be in a walking distance for every field. It is advised that drinking water is tested regularly for any pathogenic microorganisms. Finally, regular training and education of all workers is the key to keep a clean workplace and prevent any contamination of the food. Ideally, every employee needs to have basic first aid skills.
For further explanation and detailed local specifications of GAP, please consult your Local Authority (for instance Ministry of Agriculture)
Good Agricultural Practices – Summary
Understanding the risks of contamination
Crop and Field Selection, Soil Preparation
Personal Hygiene and Gap
Food Supply Chain (Proper Storing and Transportation)
This post is also available in:
Español
Français
Deutsch
Nederlands
हिन्दी
العربية
Türkçe
简体中文
Русский
Italiano
Ελληνικά
Português
Indonesia
한국어