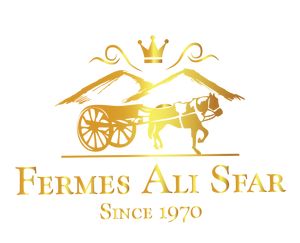 0 products
100 Rue Houcine Bouzayène, 1001, Tunis, Tunisia
Profile
Founded in 1970 and has passed through three generations, Fermes Ali Sfar is a family business specialized in the production of both organic and conventional olive oil and the marketing of its own harvested product.
Fermes Ali Sfar has three farms that extend more than 1200 acres holding 25000 olive trees located at a base of a mountain in the northeast of Tunisia. The main farm is equipped with an authentic mill that continues to press olives the traditional way using granite millstone and mat pressing. Operating with mechanical pressure, the olives are cold-pressed allowing the extracted oil to come out naturally without the use of hot water or any chemical inputs. The whole process, from harvest to bottling occurs within 24 hours at the same location. This operation contributes to having a good system of traceability. All these conditions help produce a high quality olive oil with an exceptional flavor.
Fermes Ali Sfar has created its own brands: Tesoro del Rio & Lah'neya.


Products