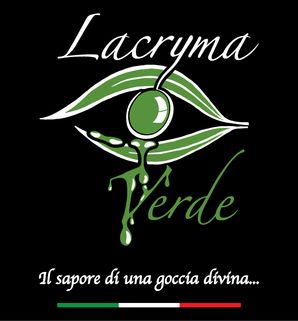 0 products
Via Berlinguer, 87064, Corigliano-Rossano, Cosenza, Italy
Profile
Lacryma Verde was born in 2018 in Corigliano-Rossano, in the heart of the Piana di Sibari, the largest plain in Calabria, located on the northern Ionian side of the region.
Company founded by enterprising young people, based in Corigliano-Rossano, which operates in the food trade sector, with one goal: through the promotion and knowledge of our products we give visibility and promote our territory rich in history and culinary culture.
Lacryma Verde takes special care of the customer and his needs; that's why it comes on the market with two varieties of oil, both fruity, but with different perceptions on the palate.

"Armonia", extra virgin olive oil is green in color with evident golden reflections; the nose reveals a very fresh and gentle soul, of young olive with delicate herbaceous inserts (lettuce and peas in pod); the perfume is persistent and gains attention for its elegance and good aromatic imprint. In tasting it has a soft impact and a wide opening to the taste; the initial sweet tone gives way to a very characteristic bitterish imprint (chicory and thistle), gradually diluted in the long finish of exemplary cleanliness and fragrance.

"Smeraldo", Extra Virgin Olive Oil has an emerald green color with golden reflections and gives off a fruity smell reminiscent of freshly picked ripe olive. It boasts a strong flavor, with notes of artichoke, wild thistle and unripe tomato. When tasted, it leaves a pleasantly spicy and slightly bitter aftertaste with almond nuances. It is rich in Vitamin E, polyphenols and other antioxidants. It is the ideal seasoning for all dishes.

Thus was born our precious oil with an unmistakable flavor, an ingredient aimed at connoisseurs, those who want to have the best and a special taste, adding an extra touch of imagination in the kitchen.


Products