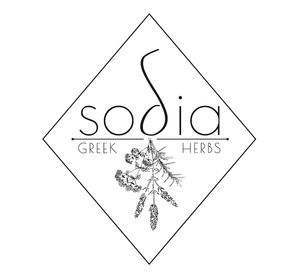 SOδIA
3 products
Minimum order value for this producer is €
20.00
Profile
WHO WE ARE

SODIA is an agricultural family business consisting of two families (the Zacharaki family and the Tsoumbou family). The youngest George and Vangelis, driven by the love of themselves and their parents for aromatic and medicinal plants, created the company SODIA in 2016.

The wishes of our relatives and friends for a good harvest before the harvest inspired our name. SODIA describes in a simple and comprehensive way the goods of the earth for which we strive and which we offer you responsibly, qualitatively and biologically.

Our origin is from the mountainous Epirus which is a northwestern region of Greece, located between the Pindos mountain range and the Ionian Sea, as well as the Adriatic Sea, where our crops are located.

WHY CHOOSE US

Out of love and respect for nature and man, our crops bear the GRBIO2018 biological certification by the specialized staff of the company COSMOCERT. Our crops come from the organic seedlings of the VIOMA estate.
The drying of our plants is done in the traditional natural way in a shady and well ventilated environment, we give our plants time to release their oils to the maximum possible degree (in relation to the other drying methods).
Our purely organic practice requires us to provide the ideal conditions for the proper growth of our plants, the microclimate of Epirus and the composition of its soil helps in this, as in every corner of Epirus you will find native aromatic and medicinal plants.

WHERE ARE WE

Our crops are located in the mountain villages of Vargiades and Negrades.
Vargiades is located in the southern part of the prefecture of Ioannina at an altitude of 760 meters, which is ideal for the cultivation of Greek tea Sideritis.
Negrades is located in the northwestern part of the prefecture of Ioannina at an altitude of 680 meters, where the crops of oregano, rosemary and thyme are located.


Products