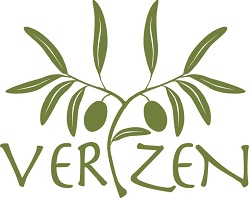 VERZEN
5 products
MEZZANE DI SOTTO, Verona, Italy
Minimum order value for this producer is €
70.00
Profile
Our family business has been working these hills since the beginning of the 1700s. In total we have 1500 trees on 4 hectares of land, the oldest trees are estimated to be 100 to 150 years old, others 50 to 60 up to the last plant that is about 20 years old.

In 2011 we decided to buy an oil mill to be able to press our olives and follow all the processing phases. It is a cold-pressing mechanical extraction plant.

Harvesting starts in mid-October and continues for about 20 to 25 days. The olives are processed within 4 hours of harvesting, in order to maintain the freshness of the product as much as possible and to have high quality oil.

We produce 3 types of oil: a blend called "Nostran" and two monocultivars "Grignano" and "Leccio del Corno".


Products