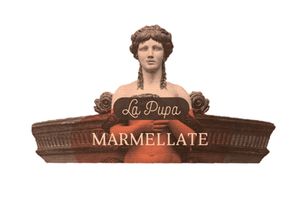 La Pupa Jams
6 products
Aci Castello, Catania, Italy
Minimum order value for this producer is €
70.00
Profile
Pupa Marmellate, is a Sicilian company, which produces jams using only fresh and genuine products that come from the land of the sun "Sicily."
All our jams are like homemade and are made using only the typical citrus fruits of Sicily making them unique.
Blood oranges, bitter oranges, lemons and tangerines are picked the same day at the right point of ripeness and are immediately processed so as to maintain original flavor and properties.


Products