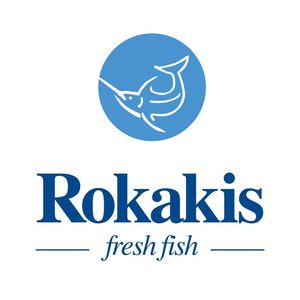 Rokakis Cretefish B2B - ROKAKIS SA
78 products
Minimum order value for this producer is €
30.00
Profile
Rokakis freshwater fishing & trading company is a leading family business of three generations.
The many years of experience of ROKAKIS SA in finding and disposing the best fresh catches has brought the company in the top of the preferences of even the most demanding chefs.
ROKAKIS SA has established itself as a key supplier in the best Hotels, Restaurants and Bars-Sushi Bars.
We are available for exports. Feel free to ask for Bulk Prices.

- Availability and prices change daily.

- The distribution is done with certified means of transport under the optimal conditions for maintaining the quality of the products.

- Daily fresh catches go through the strict quality controls of our company every day.

- Aquaculture fish are from selected small family farms.

- We use certified facilities to clean our products.

- The whole products are always weighed before cleaning, therefore the net weight of the product you will receive will be slightly different.


Products
Reviews
All reviews are posted by verified buyers