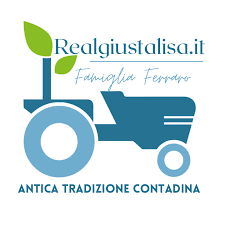 Realgiustalisa - Ferraro Family Bio Farm
31 products
Santa Margherita di Belice, Agrigento, Italy
Minimum order value for this producer is €
70.00
Profile
Ferraro Bio Farm represents the fourth generation of farmers, the same one who in 2012 converted the area of 60 hectares to the cultivation of organic ancient grains that grow luxuriantly in the territories of Santa Margherita di Belice, Sambuca di Sicilia and Contessa Entellina, the lands of the Gattopardo.

More than 150 years after the last historical news, thanks to the collaboration with the Experimental Station of Cereal Growing of Caltagirone and the Faculty of Agriculture of Palermo, the Ferraro family has rediscovered the most famous and the oldest among the varieties of indigenous Sicilian grains, Giustalisa, becoming now the only "guardians recognized" at international level (European Rural Parliament Prize - 2017).

The application of the ancient agronomic rotation, which ensures the balance and fertility of the soil, the availability of its own highly technological machinery and the completion of the production chain ensure the production of high quality flour and pasta and at the same time the right competitiveness to meet the challenges of the global market, without forgetting the
without forgetting the protection of consumer health and respect for the environment.

Our organic products are the undisputed protagonists of the renowned Mediterranean diet, the highest expression of a healthy and balanced diet to be combined with moments of conviviality, to share emotions and unique sensations.


Products
All

Flour & Baking Products

Pasta

Sweets and Marmalades