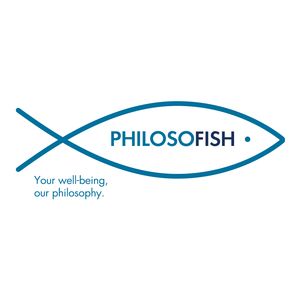 Philosofish
2 products
Metamorfosi, Attica, Greece
Profile
Superior quality, nutritious and tasty Mediterranean fish at an affordable price

Philosofish is a prominent stakeholder in the Greek aquaculture sector producing 16,000tns annually of top quality sea bream and sea bass. Our fish grow with the utmost care in the pristine Greek seas while their proximity to the shore guarantee they are packed within minutes from harvest and delivered fresh to our clients. With a focus on sustainability, fish welfare, traceability, certification, and social impact, we are proud of our innovative production techniques and always strive to meet the needs of our customers and fulfil every type of order to all destinations and with all delivery options.

Some of our certifications include International Food Standard, BRC Food, Global G.A.P., GRASP, Friend of Fish and Fish from Greece while our whole product range was nominated the prestigious "2-star Superior Taste Award" by the International Taste Institute, the world leader in evaluation and certification of F&B products.


Products