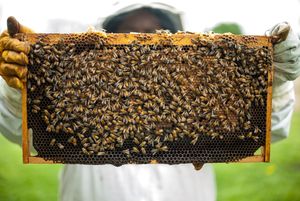 Nature Smile Farm
1 product
Ruse Rousse, Sofia, Bulgaria
Profile
My name is Georgi and I am engaged in the production and trade of honey and bee products.

The honey that i produce is a bouquet of different types of herbs, flowers from trees and plants.
The bees have collected the pollen from: sunflower, acacia, lavender, coriander, lime, donkey thistle and others.In Bulgaria there is a rich variety of over 1100 species of honey plants, 650 of which have healing properties. That is why Bulgarian honey is characterized by extremely high taste qualities so high that the importers use it as an enhancer of the mass honey sold in their countries.


Products