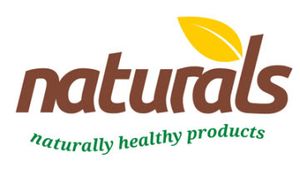 NATURALS
39 products
Ilioupoli, Attica, Greece
Minimum order value for this producer is €
20.00
Profile
Naturals is a Greek food and beverage import company, recently
the company started producing products in Greece.
Naturals is known for being innovative, as it changed the eating habits of
a large percentage of the Greek consumers, introducing in their daily
diet a healthy but also original habit. These bars are no other,
of the now known Flapjack.
The beginning of Naturals philosophy is based on a healthy, energetic lifestyle,
without taste restrictions. Naturals will never stop pioneering and
providing quality and innovative products. The company's effort was awarded in 2019
and in 2020 with taste awards giving it, the confirmation and recognition by their
consumers and the urge to stay true to its vision.
True to its vision, Naturals invests for the future, in the continuous development of the range
of its goods, with new innovative food products, supplying all of
Greece and not abroad.


Products
All

Juices - Non Alcohol Drinks - Water

Other Packaged Products