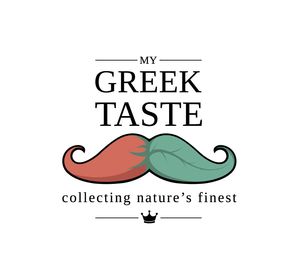 My Greek Taste
6 products
Profile
ΤHE DREAM

Starting with the love for our land, the respect for the people who cultivate and they care of it, as well as our admiration for the products they produce, we started dreaming of a place where all these could be found together and travel quickly and safely around the world.

THE IDEA
Thus, the idea of myGreekTaste was born, a common meeting point of all the above, where visitors will have the opportunity to get a real taste of the magic found in the rich Greek land and the Mediterranean culture.

THE IMPLEMENTATION
Through constant research, we have chosen very carefully, a list of products that combine quality with tradition, and at the same time they fully satisfy the daily needs of the modern way of living.

THE AIM
Keeping always in mind the care for all of us but also for the environment, the purpose of myGreekTaste is to share unique goods with each other, to inform about interest topics or to exchange ideas, to adopt a healthy lifestyle, which of course always remind something from Greece.


Products
All

Olive Oil

Other Packaged Products