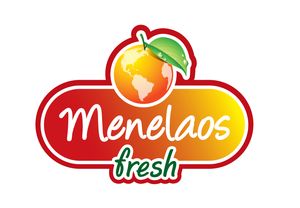 MENELAOS FRESH
322 products
Minimum order value for this producer is €
80.00
Profile
MENELAOS has been active in the field of fruit and vegetable trade since the mid-1980s. Throughout its 40-year course in the field of international fruit and vegetable trade, MENELAOS FRUIT has established dynamic collaborations with important Greek and foreign companies and has built an efficient global distribution network for consistent customer service. Consistency, reliability and integrity are constant values ​​of our company.

At MENELAOS we emphasize the quality of the products and we invest in mutually beneficial cooperation relations.

We work consistently to ensure that the best products from our suppliers will reach our customers fresh in every corner of Greece and abroad.


Products
All

Almonds

Apples and Pears

Artichokes, Okra, Leek

Avocado and Kiwi

Bananas

Beans, Fava Beans, Chickpeas

Cabbage, Broccoli, Cauliflower

Canned Mushrooms and Mushroom Products

Carrots, Beetroot, Radish, Asparagus, Turnip

Chestnuts

Citrus (Orange, Lemon, Lime etc.)

Cucumbers, Squash, Pumpkins

Dried Fruits

Flowers

Fresh Herbs, Spices and Leafy Vegetables

Fresh Mushrooms and Mushroom Products

Fresh Vegetable Salads

Grapes - Gooseberries

Hazelnuts and Cashews

Legumes

Lettuce, Green Salads, Rocket, Iceberg, Endive

Melon - Watermelon

Olive Oil

Other Fruits

Other Nuts

Other Packaged Products

Other Vegetables

Peaches, Apricots, Cherries

Pineapple, Mango and Exotic Fruits

Pistachios and Peanuts

Pomegranates, Quinces, Lotuses

Potatoes, Onions, Garlic, Sweet Potatoes

Strawberries, Blackberries, Figs

Superfoods - Raisins - Dried Figs

Tomatoes, Peppers, Eggplants

Truffles

Walnuts
Reviews
All reviews are posted by verified buyers