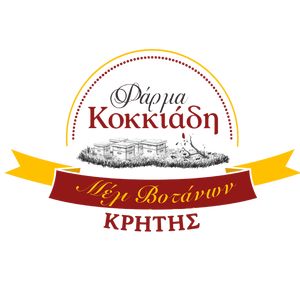 Kokkiadis Honey Farm
11 products
Minimum order value for this producer is €
20.00
Profile
The story of Kokkiadis Honeybee farm, began 10 years ago on the island of Crete in Greece. With love for nature and passion for beekeeping we produce Cretan honey, beeswax, bee pollen and propolis without being processed by sugar, antibiotics, pesticides and insecticides.

Our bees feed exclusively on the rich flowers and Cretan herbs that are found only on the island of Crete and specifically in Selakanos forest, which is located in the mountains of Lassithi region and in the surroundings of Athanati village in Heraklion region of Crete, Greece.

Having as a priority the respect for nature and human health, we are striving for producing authentic Cretan beekeeping products in a pure and natural way as the story of our grandparents taught us.
Our principle is the collection of premium and healthy Cretan honey, without being processed by sugar, antibiotics and pesticides.

Our goal is to offer you premium Cretan honey and traditional products rich in pure, natural nutrients and authentic taste that really makes the difference and stands out from the other honey products of the market.


Products
All

Beauty Products

Fats and Oils

Liquor - Cognac - Bitter

Other Alcohol Products

Other Products

Other types of Honey

Sweets and Marmalades