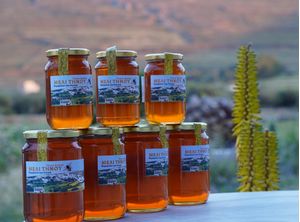 Lukas' honey
6 products
Minimum order value for this producer is €
30.00
Profile
Hello! We are producers from the beautiful island of Tinos. A family business that has been involved in beekeeping for many years. It is our pleasure to present you our honeys:
Thyme Honey: Its collection is made in the summer. It is famous for its taste and its special aroma!
Heather Honey: The Heather collection takes place during the fall. Tasty honey and with many benefits for the body.
Beeswax cream: It is made with wax and olive oil of our production. Natural cosmetic product with beneficial properties.


Products
All

Heather Honey

Thyme Honey