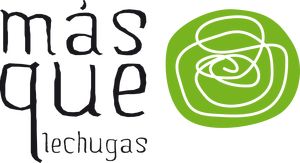 Masquelechugas
1 product
Minimum order value for this producer is €
70.00
Profile
We are producers of certified organic vegetables in the Aljarafe area of Seville. We are located in Villanueva del Ariscal. Every week, our freshly harvested products arrive to your homes with the freshness that only locally produced food guarantees.
We began our journey in 2013 and we currently have 3 hectares of vegetables cultivated. Throughout the year we produce more than 30 different crops in the open air, to offer our consumers every week the widest possible range of seasonal products.
Conveying the importance of the benefits of healthy eating and responsible consumption is one of our main objectives as producers.
Responsibility, trust, respect and commitment are values that guide our way of working and relating to the people who make possible projects as necessary as the one we carry out from More than lettuce, to build a present and a more sustainable future for everyone.


Products