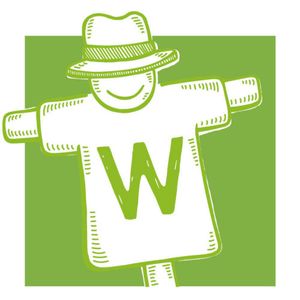 Lombricoltura Clandestina
1 product
Sezzadio, Alessandria, Italy
Minimum order value for this producer is €
70.00
Profile
LombriCulture ClandestinA was born in Alessandria in 2010 from a branch of the company "La Cultura". The project began with the sale of household composters, an activity that introduced the company to the world of earthworms of the species Eisenia andrei, Eisenia fetida and Eisenia hortensis.

Lombricoltura ClandestinA is a reality active in Piedmont and deals with the breeding of earthworms for the production of earthworm humus and the construction of plants for vermicomposting.
The practice is based on the transformation of vegetable waste into humus by the earthworms and allows the recycling of organic waste and the consequent production of a natural soil conditioner to be used in agriculture, horticulture and floriculture with countless benefits from an environmental, economic and social point of view.

The activity is designed for all types of recipients, such as farmers, individuals, families, ecovillages and canteens, and aims to raise awareness of a type of culture with an eco-sustainable and zero-km approach.

It is used in many agronomic techniques such as permaculture, biodynamics and organic farming. Compared to other practices for making humus, it has many advantages in that composting times are halved and it does not require special machinery or equipment, which means that less energy is required and contributes to the disposal of organic waste in favour of the environment, the household economy and health.

Our facilities breed Eisenia Andrei and Eisenia Fetida earthworms, also known as Californian or red earthworms, and Eisenia Hortensis or Veronese earthworms. The Veronese earthworms are larger and more robust than the red ones. Thanks to these characteristics they are excellent for feeding, fishing and especially for activities with children, as they are less sensitive to touch. Put together, the three species of Eisenia are excellent allies for the recovery of exhausted soils. This helps us to create the necessary biodiversity for the companies we work with.


Products