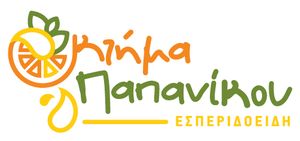 KTIMA PAPANIKOU
1 product
SELLADES ARTAS, Arta, Greece
Minimum order value for this producer is €
50.00
Profile
We are a small family business based in Sykies, Arta.
We have been engaged in the cultivation of citrus for three generations, on our privately owned lands in the wide area of ​​Arta.

Having decided for years to deal exclusively with the distribution of our own production, we carried out a series of actions based on the quantitative and qualitative upgrade of our products.

We have carried out a complete restructuring of the cultivated varieties so that we can have citrus fruits (mainly oranges) throughout the year. Indicatively, we mention:

PERIOD OF DISTRIBUTION TYPE VARIETY
NOVEMBER - FEBRUARY ORANGES NAVEL
NOVEMBER JANUARY MANDARINIA KLIMENTINI
JANUARY - FEBRUARY SALOUSTIANA ORANGES
DECEMBER - FEBRUARY MANDARINIA NOVA
JANUARY - APRIL ORANGES COMMON ARTA
FEBRUARY - MAY ORANGE LANE LATE
APRIL - SEPTEMBER VALENCIA ORANGES

We have certified the integrated management system of our agricultural production based on the international GLOBAL GAP standard.

We cooperate with the Department of Plant Protection & Quality Control of Ioannina of the Ministry of Rural Development, for the exchange of information and the most effective treatment of issues in the cultivation of citrus.

We collect, select, standardize & distribute all our products ourselves.

And of course we continue every day the effort to increase and improve our production.


Products