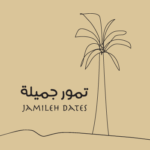 jamileh dates
2 products
Jericho, Palestinian Territory, jericho, Palestine Authority
Profile
Fourteen years ago we planted our first palm tree in the heart of Jericho in the West Bank. Based on our passion and concern for palm trees in Al-Auja, Jordan valley, we established our company "Sin jaw for investment and agricultural marketing". From the first tree planted on our family farm, our vision has been to widen this beautiful flat area into a model farm for our community.



We deliver top-quality dates and promote knowledge on healthy eating and lifestyle. Originating from our beloved land, our line of healthy and nourishing products is made with the finest dates and is 100% free of artificial additives, flavorings, or colors.

Our dates are very sweet. They make a great healthy substitute for white sugar in recipes due to the nutrients, fiber, and antioxidants that they provide. Loaded with vitamins such as A1, C, B1, B2, B3, and B5 they will bring about a noticeable change in the energy levels of the body since it contains naturals sugars.

We work directly on our own farm and date palms ensuring they are grown in their natural optimal environment so you are guaranteed 100% authenticity & quality with each product we deliver. Try our dates as a perfect nutritious snack and single bite dessert to satisfy both sweet and salty cravings.

Discover our wide variety of gourmet foods prepared with healthy and natural ingredients, from dates to dates mixed with chocolate and premium nuts in concentrated citrus syrup. Perfect for indulging or gifting on special occasions.


Products