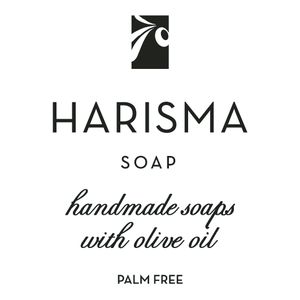 HARISMA SOAP
12 products
Nea Artaki, Euboea, Greece
Minimum order value for this producer is €
20.00
Profile
My name is Maria Doni, I live in Nea Artaki and I have always liked to do handicrafts. After discovering the world of handmade soap, I quickly started making my own creations. I gave the soaps the name HARISMA because of my favorite daughter who goes by the name Harris.
All my soaps are made from pure olive oil and high quality vegetable oils. For their aroma I use pure essential oils. I do not use animal fats, soaps or preservatives or other irritants, but only natural ingredients that are suitable and beneficial for the skin.
My soaps are 100% handmade from preparation to packaging in a traditional way and I follow the cold method as a preparation process that helps the natural ingredients of the soap keep intact their valuable elements (such as vitamins and lipids) that are beneficial for the skin and hair.
Wanting to show my sensitivity to the great environmental problem that has arisen from the ever-increasing demand for palm oil by industry, which results in the deforestation of vast areas of forest, I do not use palm oil, palm kernel oil or their hidden derivatives in them. the most environmentally friendly. In this way, I want to contribute to tackling this very serious problem.
Finally, we are proud to be a member of the global environmental organization 1% for the Planet. With every soap you buy from us, one percent of your market will be used by an environmental nonprofit to tackle what we consider to be the biggest challenge for our world and our investment this century - climate change.


Products