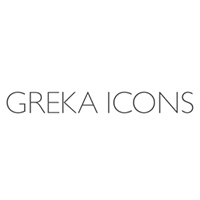 Greka icons
32 products
Minimum order value for this producer is €
20.00
Profile
A culinary history going back 4,500 years. Our products are made by small producers with natural ingredients and no preservatives.

Our production is based on traditional and sustainable farming methods while we follow a fresh and modern approach to guarantee the maximum nutritional value and health benefits of our products. Simple, pure, authentic goods made by people who respect the land they come from.

Both our food lines – Navarino Icons and TREA are recognized globally for their excellence in quality, having received more than 51 quality awards in international competitions, including EVOO of the Year for 2016, 2017 and 2018 by the World Ranking Extra Virgin Olive Oil. They have been placed in more than 600 stores globally including several landmark venues, such as Whole Foods Market, Dean & DeLuca in the US, City Super in Hong Kong, Fair Price in Singapore, Qatar and Hellenic Duty Free Shops. Through our products we want to inspire people to adopt a healthier lifestyle engorging all the benefits of the Mediterranean Diet.


Products
All

Flour & Baking Products

Flower Honey

Forest Honey - Pine Honey

Olive Oil

Olives and Olive Products

Other Packaged Products

Sweets and Marmalades