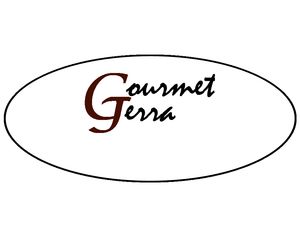 GOURMETTERRA IKE
14 products
Minimum order value for this producer is €
20.00
Profile
Our company is active in the production of smoked and black garlic
Classic garlic Tan through a multi-month ripening process under strictly controlled temperature and humidity (the process is reminiscent of the natural enzymatic darkening of fruit and vegetable sugars. Black garlic is surrounded by the characteristic leaves that surround common garlic, but when we clean it choline is black and soft as chewing gum, its aroma gives us the feeling of black truffle and its taste is sweet with notes of balsamic, tamarinthou.Black garlic is a natural product without the addition of chemicals or preservatives. It is considered a Superfood but is used in the kitchen to prepare Gourmet dishes. It does not have the smell of common garlic and can be consumed without leaving the characteristic smell of garlic.
Ties perfectly with meats, poultry, fish, pasta, rice, Cheeses and vegetables, makes for sauces and marinades as well as in the confectionery sector ,fits well with chocolates.
Smoked garlic is a whole garlic bulb that has been dried with traditional drying techniques and then smoked with cold wood smoke, such as apple or oak, bay leaves, thyme, rosemary, etc. The bulbs are light yellow to brown, while the peeled cloves are light brown on the outside and white on the inside. Smoked garlic has a very mild garlic smell with a strong smoky aroma. The peeled cloves show subtle smoky flavors, nutty and chestnut flavors and a slightly sweeter and milder flavor than common garlic. Its use in cooking is unlimited depending on the creative imagination of each one.


Products
All

Dried Herbs - Teas - Decoctions

Other Packaged Products

Potatoes, Onions, Garlic, Sweet Potatoes