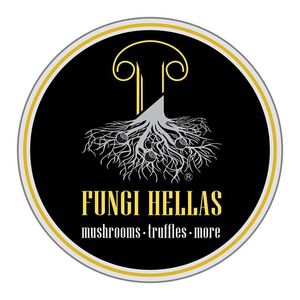 Fungi Hellas International
9 products
Peristeri, Attica, Greece
Profile
FUNGIHELLAS was founded by Nektarios in 2010 with this exact purpose in mind: to constitute a well-structured and professional bridge, aiming to acquaint us with the fabulous palatial outbursts and diversity of Greece's wild mushroom and their by-products.
Driven by its passion, experience, expertise and professionalism, has succeeded in doing something that seemed inconceivable a few years ago: to be able to collect and distribute wild Greek mushrooms and truffles to the international and Greek markets, practically throughout the whole year!

Orders are usually dispatched within 1-2 days.
UPS EXPRESS SAVER is the shipping service provider of our choice.


Products