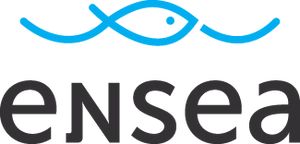 ENSEA
6 products
Keratsini, Attica, Greece
Minimum order value for this producer is €
30.00
Profile
ENSEA Ltd. is a fourth generation fish company, dynamically developing in the trade of fresh catches and molluscs, having a strong presence in Greece and abroad and
know-how to offer excellent products and services in its field related to:
- National wholesale trade with customers all over Greece.
- Distribution, catering, hotels and restaurants
- Exports and imports of fresh catches.
Its head office is in Ichthyoskala, Keratsini, while it has branches in Ichthyoskala, Patras and Ichthyoskala, Chania. Collaborating with traders and producers from all over Greece, it manages 16 trawlers, 9 longliners and 5 wind trawlers, having the dynamics and flexibility to supply its customers
with all the catches of the Mediterranean, fished in the Ionian Sea and the Aegean Sea, depending on their seasonality and weather conditions.
The goods are packed in the approved catch pack, which operates under the Food Safety Management System (HACCP) and complies with the regulatory framework for catch packs.
Our company has the ability to offer high quality catches at competitive prices and to be precise in the services it offers, operating 24 hours a day. For the goods we follow all the rules of hygiene and in these difficult days that we are going through, because of the coronavirus, we want to confirm how all the necessary precautions are taken from pick-up to delivery to your home.
Fresh fish and shellfish at your doorstep with free delivery the day after your order!
Minimum order: €30.00.
Delivery days: Monday to Saturday
The areas we will serve will be ATTICA: Piraeus and Surroundings, Northern Suburbs, Athens Center and Southern Suburbs.
All orders we receive until 4:00 p.m. will be served the next day from 10:00 a.m. to 4:00 p.m., while orders after 4:00 p.m. will be served the next day at the same time
NOTE: ALL ORDERS THAT WILL BE RECEIVED AND HAVE DELIVERY DELIVERY, WILL BE INVOICED WITH EACH PRICE LIST OR.


Products
Reviews
All reviews are posted by verified buyers