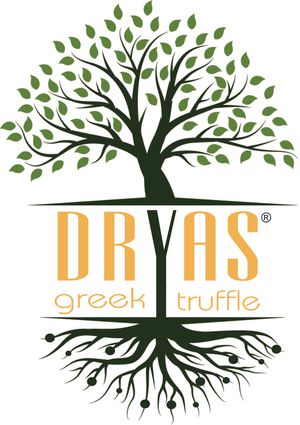 DRYAS GREEK TRUFFLE
39 products
Veroia, Imathia, Imathia, Greece
Minimum order value for this producer is €
20.00
Profile
Our history:
The idea to deal with this valuable and rare product, the truffle, started mainly from our love for Greek nature.
We started in 2008 as "g-troufa" by cultivating truffle and advertising it throughout Greece.
In 2013 the company was renamed "dryas Greek truffle" and expanded its activities to the production and standardization of truffle products.
Today, in the light of global developments in the field of gastronomy, we sell a wide variety of products that have truffles as their main ingredient, combined perfectly with products produced by the Greek land.

"Dryas Greek truffle" prioritizes the safety, quality and hygiene of the products it produces and standardizes, with the application and control of all processes related to it, from the receipt of raw materials, storage and quality control, to the standardization and sale of the final products, according always to the principles of the HACCP methodology of Codex Alimentarius and the international standards ELOT EN ISO 22000: 2005 & ELOT EN ISO 9001: 2015.

The transporters are configured depending on the volume and weight.
We are available for exports. Feel free to ask for Bulk Prices.


Products
All

Almonds

Butter

Canned Mushrooms and Mushroom Products

Olive Oil

Olives and Olive Products

Thyme Honey

Truffles
Reviews
All reviews are posted by verified buyers