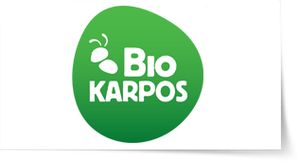 BIOKARPOS
66 products
Malantreni, Argolis, Greece
Minimum order value for this producer is €
60.00
Profile
BIOKARPOS is a family business founded in 2006, based in Malandreni, Argolida in the Northern Peloponnese, an area which is famous for its fertile soils and excellent climate.
Our product range is all fresh fruits and vegetables available in the organic market worldwide. A significant part of the company's products are grown organically from the farm owned exclusively by our family.
The daily and close contact with the producers that we cooperate with and advise at every level, the frequent control by our agronomists in collaboration with recognized laboratories in Greece, as well as our new facilities that are equipped with the most modern packaging machines which adhere to the requirements of the strictest safety and quality management systems (EN ISO 22000: 2005, IFS & BRC), ensure the superior quality of the products bearing our brand. This way we are able to guarantee consumers the daily delivery of safe and fresh fruits and vegetables.


Products
All

Almonds

Apples and Pears

Avocado and Kiwi

Cabbage, Broccoli, Cauliflower

Carrots, Beetroot, Radish, Asparagus, Turnip

Citrus (Orange, Lemon, Lime etc.)

Cucumbers, Squash, Pumpkins

Fresh Herbs, Spices and Leafy Vegetables

Grapes - Gooseberries

Melon - Watermelon

Other Fruits

Peaches, Apricots, Cherries

Pineapple, Mango and Exotic Fruits

Potatoes, Onions, Garlic, Sweet Potatoes

Tomatoes, Peppers, Eggplants

Walnuts
Reviews
All reviews are posted by verified buyers