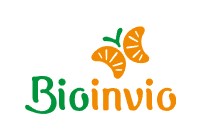 BIOINVIO
5 products
Minimum order value for this producer is €
120.00
Profile
Company

The Bioinvio farm cultivates only 100% organic products and is located in eastern Sicily, in the valley of Acate, a small town in the province of Ragusa. The farm is completely surrounded by greenery and is bordered by the Dirillo river which, thanks to its floods and the release of silt, makes the soil very fertile. The company covers about 50 hectares, is more than one hundred years old and has seen alternating 4 generations of the family Di Geronimo who have cared for it and brought it today to be an excellence in the application of organic farming methods.

Organic fruit throughout Italy
Certain of the excellent results achieved, verifiable in the health of the plants and in the quality of the products, comes our desire to offer consumers organic fruits of the highest quality.

Ordering from our site, organic products will be collected on order and will arrive at your home in just two days. All our fruits:
Are picked the same day as the date of shipment
Are collected with the utmost care so that no fruit can suffer damages that affect the flavor or conservation
Are not washed after collection, to prevent moisture compromises the natural fragrance during transport
They are never polished with wax to preserve the natural characteristics of the products.
Make a conscious choice: consume organic!


Products