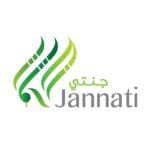 Al Munir Consulting & Food Industries Co.
6 products
Ain Sinia, Ramallah & Al Bireh, Palestine Authority
Profile
2008 Al-Munir for services and consultations registered with the Palestinian Ministry of National Economy. Our objectives and activities of the company were summarized in advertising and real estate services in the field of management consulting, training and setting up events. In 2018, the company's objectives were amended and the name was changed to The Al-Munir Company for Consulting and Food Industries, where the company started to establish the first Palestinian factory to produce fresh herbal and vegetable pastes such as food flavInorings, food spices, juices and drinks with several foods that could be kept cooled and free from any preservatives, colorings or Chemicals-with a shelf life ranging from 6 to 12 months. The product was registered under the registered trademark Jannati.
Jannati began seven products; basil, coriander, garlic, thyme, Persian thyme, rosemary and chopped ginger, as these products and herbs are included in the ingredients of most foods. New products continue to be added as they are developed including Al-Baladi Thyme paste with garlic, Regan with garlic, ginger juice, spicy coriander, Jannati's spicy mixes of hot red pepper and hot green pepper and special food mixtures such as spices for chicken, meat and fish.

In 2020 we began partnering with restaurants to develop their own spice and herb blends.



The product ideas arose out of the need for natural, healthy food, free of preservatives, relying on natural products. We cultivate environmental and organic crops to promote, package and manufacture them/. We also cultivate and have agreements with some farmers and women cooperative societies in the Jordan Valley in Nasarah and Zubeidat to market and promote their seasonal fresh products through our factory. We have also agreed with an organic beekeeper to promote their honey products and to produce and convert honey for Jannati Factory, so-called cream honey that is produced in our factory. We have partnered with women owned farms and cooperatives to market and buy their products in an effort to support them, increase their production and income.



Our farms and the farms we work with are located in the Nasariyah area, the Nablus district, and the Zubeidat area in the Jordan Valley, north of Jericho. The total area of ​​secured and cultivated lands for our benefit is approximately 10 dunums. All our products are grown ecologically and organically using pure, unvaccinated seeds, part of which are purchased and the other part is saved from the previous harvest.


Our factory is located in the governorates of Ramallah and Al-Bireh in the town of Ain Sinia, north of Al-Bireh. Jannati is family owned with a growing number of employees working in pre-production, production, nutrition, manufacturing engineering, marketing, project management and sales. We employ men and women of varying ages.


Products