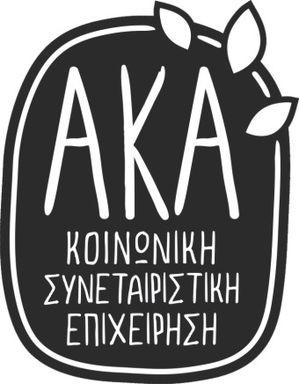 AKAKOINSEP
61 products
VONITSA, Aetolia-Acarnania, Greece
Minimum order value for this producer is €
20.00
Profile
We set up the "ACARNANIAN SUSTAINABILITY SOCIAL COOPERATIVE ENTERPRISE" in order to create the network that will take action to upgrade the geographical indication called Acarnania.
In AKA KOIN.S.EP. we try to discover the identity of our region, through products and actions that identify with our current reality.

Our goal is to create and promote quality and recognized products, produced based on the principles of Sustainability and to offer them to the general public.
Our actions aim to highlight the natural and cultural wealth, in order to increase the dynamics and recognizability of our region.

At AKAKOINSEP we have secured for you:
- Extra virgin organic olive oil, Aggalis estate, Paliabela
- Soaps and cosmetic oils, made from extra virgin organic olive oil and natural raw materials, Aggalis Estate, Paliambela
- Organic wine Velaora, white / rosé / red, from the estate Kasoura, Katouna
- Natural pomegranate juice and other pomegranate products, from the Baza estate, Vonitsa.


Products
All

Beauty Products

Dried Herbs - Teas - Decoctions

Flower Honey

Heather Honey

Juices - Non Alcohol Drinks - Water

Olive Oil

Other Alcohol Products

Other Packaged Products

Other types of Honey

Pasta

Soaps

Sweets and Marmalades

Wine
Reviews
All reviews are posted by verified buyers