Growing Peppermint for Profit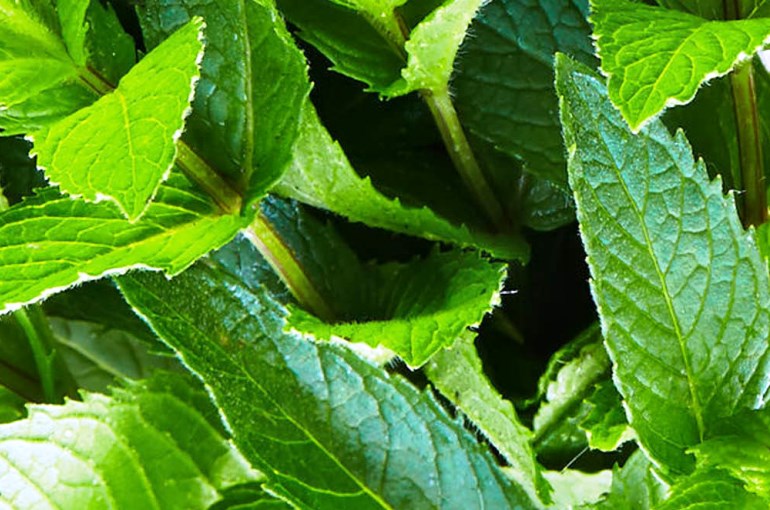 Herbs
This post is also available in:
This post is also available in:
Español (Spanish)
Français (French)
Deutsch (German)
Nederlands (Dutch)
العربية (Arabic)
Türkçe (Turkish)
简体中文 (Chinese (Simplified))
Italiano (Italian)
Português (Portuguese (Brazil))
Show more translations
Show less translations
How to grow Peppermint Commercially – Starting a Peppermint Farm
Growing commercially peppermint for essential oil and/or fresh or dried leaves has raised much attention during the last two decades. Peppermint is a plant that can grow well in an average environment and can produce different products that can target different industries (soft drinks, fragrance, cosmetic, soap and detergents, food, tobacco etc.). Most commercial peppermint farmers grow peppermint mainly for essential oil, but they can supplement their income by harvesting a second cut that is unsuitable for essential oil. They harvest the fresh leaves during or just before full bloom (summer months -July in most areas of US). This is the first cut that is normally intended for distillation and essential oil production. A couple of months later (during early autumn), many farmers can normally harvest a second cut, and this second cut is solely intended for fresh or dried material. In this way, they benefit from having two sources of income. Peppermint plant is a sterile hybrid and can only be propagated by rootstocks, runners or cuttings.
We can start a detailed research on which peppermint varieties would be more suitable for our market needs (essential oil vs. other uses) and of course which varieties would be better adjusted to the climate and soil of our region (generally full sun and good drainage are necessary, but different varieties can be grown from cold to subtropical climates).
Peppermint plant is resilient and can grow in almost any well drained soil; however, the average plant can thrive in certain soil conditions. Growing commercially peppermint involves a series of activities. Once established, plants can normally produce material for 4-5 years. Most farmers then plow and destroy the crop, so as to plant new rootstocks or to make a crop rotation. Planting, Irrigation, Fertilization, Weed Control and Harvesting are very important and affect greatly the final yield. These activities represent the majority of costs. Processing, storing and distillation methods are also extremely important for the final quantity and quality of essential oil.
You can enrich this article by leaving a comment or photo of your peppermint farm management and profitability.
1.) Peppermint Plant Information & Uses
2.) How to grow Peppermint at home
3.) Growing Peppermint commercially
4.) Peppermint Growing Conditions
5.) Peppermint Planting Distances & Number of Plants per Acre
6.) Peppermint Water Requirements
7.) Peppermint Plant Fertilizer Requirements
10.) Peppermint Plant Material & Essential Oil Yield
11.) Peppermint Pests & Diseases
Do you have experience in Peppermint cultivation? Please share your experience, methods and practices in the comments below. All the content you add will be soon reviewed by our agronomists. Once approved, it will be added to Wikifarmer.com and it will influence positively thousands of new and experienced farmers across the world.
This post is also available in:
Español
Français
Deutsch
Nederlands
العربية
Türkçe
简体中文
Italiano
Português