Grapes Health Benefits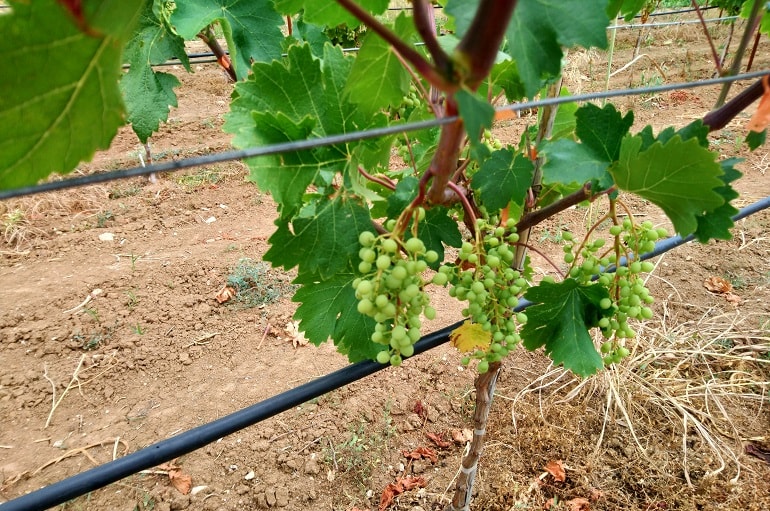 Viticulture
This post is also available in:
This post is also available in:
Español (Spanish)
Français (French)
Deutsch (German)
Nederlands (Dutch)
हिन्दी (Hindi)
العربية (Arabic)
Türkçe (Turkish)
简体中文 (Chinese (Simplified))
Русский (Russian)
Italiano (Italian)
Ελληνικά (Greek)
Português (Portuguese (Brazil))
Tiếng Việt (Vietnamese)
Indonesia (Indonesian)
한국어 (Korean)
Show more translations
Show less translations
Benefits of Eating Grapes
Grapes are among the most famous summer fruits. People consume grapes for thousands of years, as the fruit has always been a key element of their nutrition. We can see grapes on ancient greek wall paintings, while at the same time we have historic reports referring to the significance of grapes and wine in Ancient Greeks' diet and lifestyle. Nowadays, people consume grapes and their products, not only for their flavor, but also for their significant nutritional value. Grapes, and hence wine, have various health beneficial components that may differ slightly depending on the variety and growing methods.
Health Benefits of Grape Consumption:
Cardiovascular Benefits

Fights against Cancer

Promotes Skin Health

Improves Digestion

Anti Inflammatory Properties

Eye Health Benefits

Boosts the Immune System

Potential Anti-Diabetic Action
According to the USDA, 100 gr of red seedless grapes include:
Energy: 65 kcal
Protein: 0.72g
Total lipid: 0.72g
Carbohydrate, by difference: 17.39g
Sugars, total: 16.67g
Fiber: 0.7g
Ca: 14mg
Fe: 0.26mg
Na: 0
Vitamin C: 10.9mg
Vitamin A IU: 72IU
Heart Health
Grapes, especially red varieties, contain a significant amount of polyphenols, such as resveratrol, which lower the risk of atherosclerosis and strokes. Those polyphenols are associated with lowering blood pressure and reducing the risk of cardiovascular disease. 
Skin Health
Resveratrol is the main reason we see grapes appearing in cosmetic medicine. This powerful antioxidant protects cells collagen, helping the skin remain young and healthy. 
Cancer
In the eternal fight against cancer, polyphenols such as resveratrol and quercetin once again play the most important role. According to studies, resveratrol may be able to prevent tumor growth in various organs, such as liver, skin, stomach, breast, skin, colon, and lymph. Red wine contains resveratrol which if consumed wisely, could have beneficial effects. However, consuming high quantities of wine could increase the risk of various heart and liver diseases. 
Improves Digestion
Grapes are a source of fiber, which is known to boost the good functioning of the digestive system and may prevent constipation. 
Vitamin C
Grapes are a great source of vitamin C, which promotes skin health and boosts our immune system.
Eye Health
Grapes also contain antioxidants such as lutein and zeaxanthin, which neutralize free radicals and prevent eye-damaging conditions, like cataracts.
Viticulture Definition – What is Viticulture?
Grapes Health Benefits
How to Grow Grapes for Profit- Commercial Grape Grower's Essential Guide
Soil Requirements and Preparation for Grapevine Farming
Grapevines Planting and Plant spacing – Number of plants per hectare
Grapes Training Systems and Methods
Vine Pruning, Defoliation and Thinning
Grapes Irrigation and Water Management
Common Grapevine Pest and Diseases
Grape Harvesting – When and How to Harvest Vineyard
Grape Yield per Hectare and Acre
The use of Technology in Contemporary Viticulture
This post is also available in:
Español
Français
Deutsch
Nederlands
हिन्दी
العربية
Türkçe
简体中文
Русский
Italiano
Ελληνικά
Português
Tiếng Việt
Indonesia
한국어