Global seminar on strengthening regulations to protect pollinators from pesticides
February 23 @ 1:00 pm

-

February 24 @ 5:30 pm

free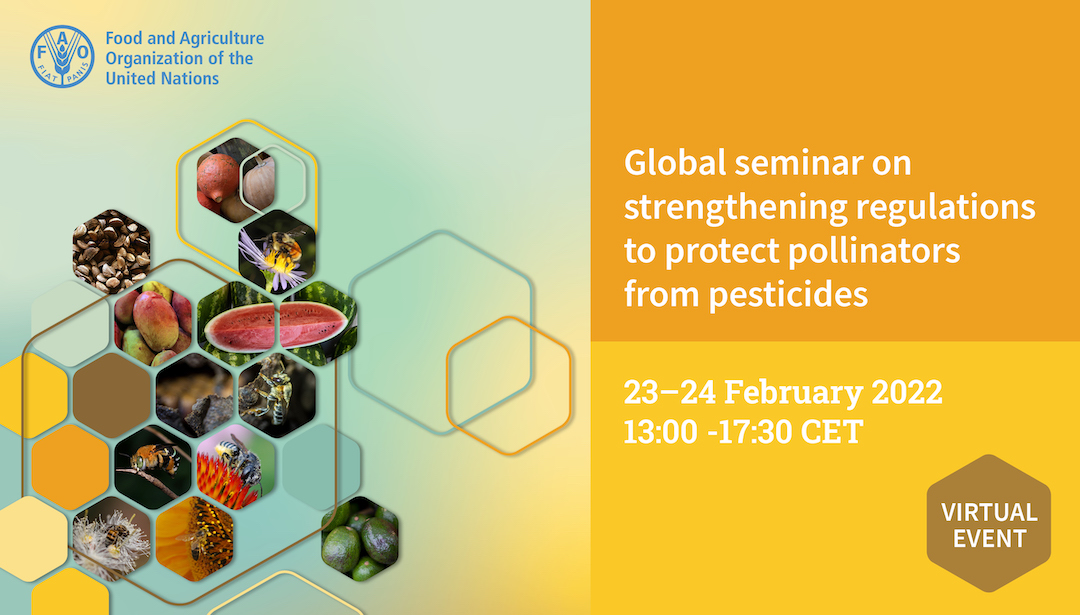 The main objectives of the global seminar are:
Summarize the state of knowledge with respect to the risks of pesticides to pollinators.
Review legislation protecting pollinators from pesticides.
Review pesticide risk assessment procedures for pollinators.
Assess how pollinators can be protected from pesticides through legislation beyond the current "single pesticide" approach.
Enable dialogue among policy makers and regulators on best practices and pollinator protection policies as they relate to pesticides.
Identify options to strengthen legislation to protect pollinators from pesticides, with a particular focus on low and middle income countries
Interpretation will be available into French and Spanish during the plenary sessions; parallel sessions will be held in English only.
For registration and more information click here.
This post is also available in:
Español
Français
Deutsch
Nederlands
हिन्दी
العربية
Türkçe
简体中文
Русский
Italiano
Ελληνικά
Português
Tiếng Việt
Indonesia
한국어