Digital Agrifood Summit 2023: Paddock to Profit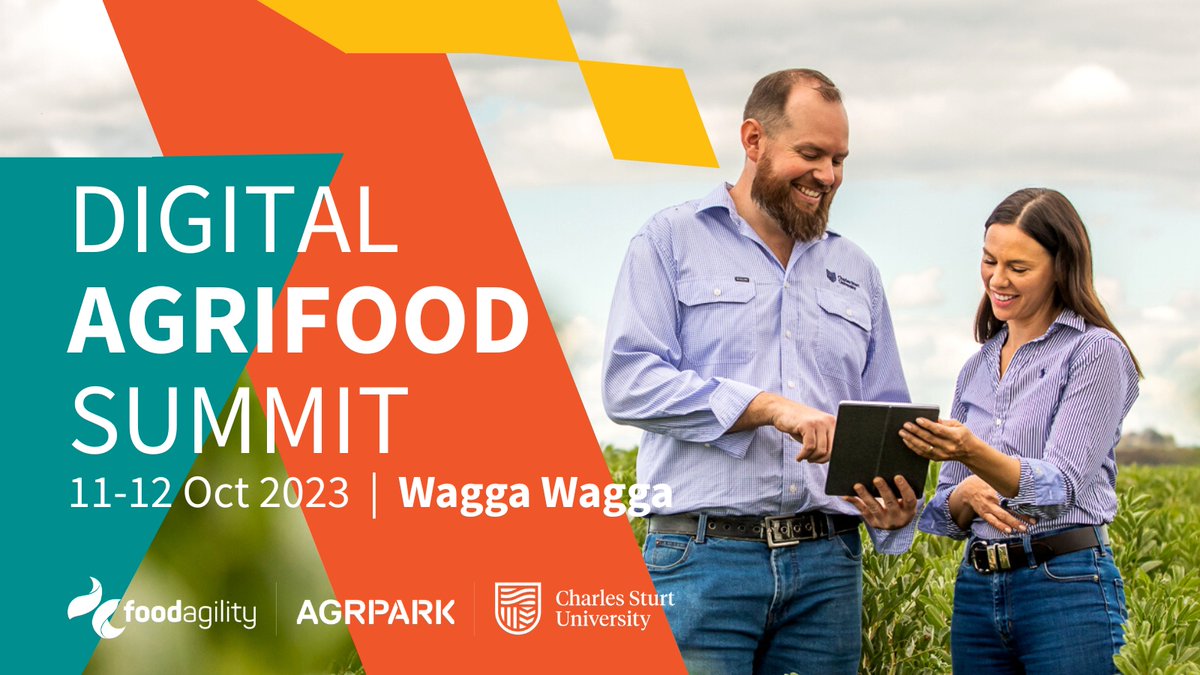 The Digital Agrifood Summit is a two-day annual event that showcases the latest AgTech innovations, provides insightful discussions, with keynote presentations and panel sessions, and enables meaningful connections within the agriculture industry.
The Agenda
This year's theme 'Paddock to Profit' will explore how Australia's agricultural industry can apply data-driven solutions to increase value across supply chains. With a focus on practical innovation, the event will feature insights, systems and tools that make a real difference to ongoing profitability and sustainability.
A partnership between Food Agility CRC, Charles Sturt University (CSU) and Charles Sturt's AgriPark, the summit will engage with Australian and international experts in the panel sessions, check out the latest available technology in the exhibition hall, get your boots dirty on the Global Digital Farm and learn what's on the horizon in the research showcases.
For registrations, visit: https://www.digitalagrifoodsummit.com.au/tickets.