10 Interesting Things About Cherries You Probably Didn't Know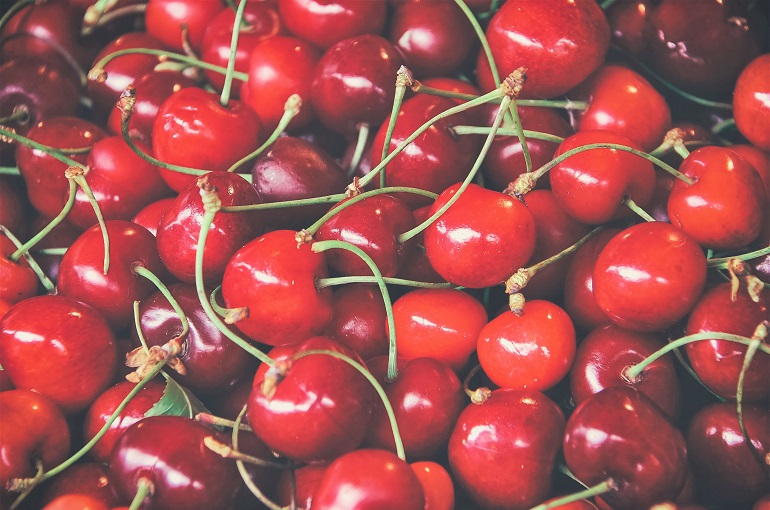 Cherry tree
This post is also available in:
This post is also available in:
Español (Spanish)
Français (French)
Deutsch (German)
Nederlands (Dutch)
हिन्दी (Hindi)
Türkçe (Turkish)
简体中文 (Chinese (Simplified))
Ελληνικά (Greek)
Português (Portuguese (Brazil))
Show more translations
Show less translations
According to archaeologists, cherries consumption was usual in the Stone Age.

The word cherry derives from the french word

cerise

, which derives from the word

cerasum

. This word is dedicated to the ancient greek town Cerasus. Nowadays, this town is called Giresun, and it is located in Turkey.

The top cherry-producing country globally is Turkey.

In Australia, sometimes they use helicopters in order to dry out quickly the trees after a rainfall, so that the fruits will not crack. 

There are plenty of cherry tree varieties. There are 1000 different varieties recorded until today. "Stella" (sweet cherry variety) and "Early Richmond" (sour cherry variety) are the most common among them.

A National Day is dedicated to cherry pies, and people celebrate it on February 22nd.

A cherry tree can be harvested up to six or seven times during the same season.

Cherry pies are made with sour cherries. In most cases, a single pie needs 250 cherries at least.

The biggest cherry pie in the world was made in Canada and weighed about 39,6 lbs (18 kg).

Even though cherries are healthy fruits and improve our health, they may have some health risks. On some infrequent occasions, people may have allergic reactions after consuming either type of cherry (such as anaphylaxis, etc.). 
Cherries: Info, Facts, Nutritional Value & Health Benefits
Plant Information of cherries
10 Interesting Things About Cherries You Probably Didn't Know
Growing Cherry Trees for Profit
Soil requirements, preparation, and planting of cherry trees
Cherry Tree Water Requirements
Cherry Tree Propagation and Pollination
Cherry Tree Training, Pruning, and Fruit Thinning
Cherry Tree Fertilization
Cherry Tree Pests and Diseases
Cherries Harvesting and Yield per Hectare – Do you pick cherries with the stem on or off?